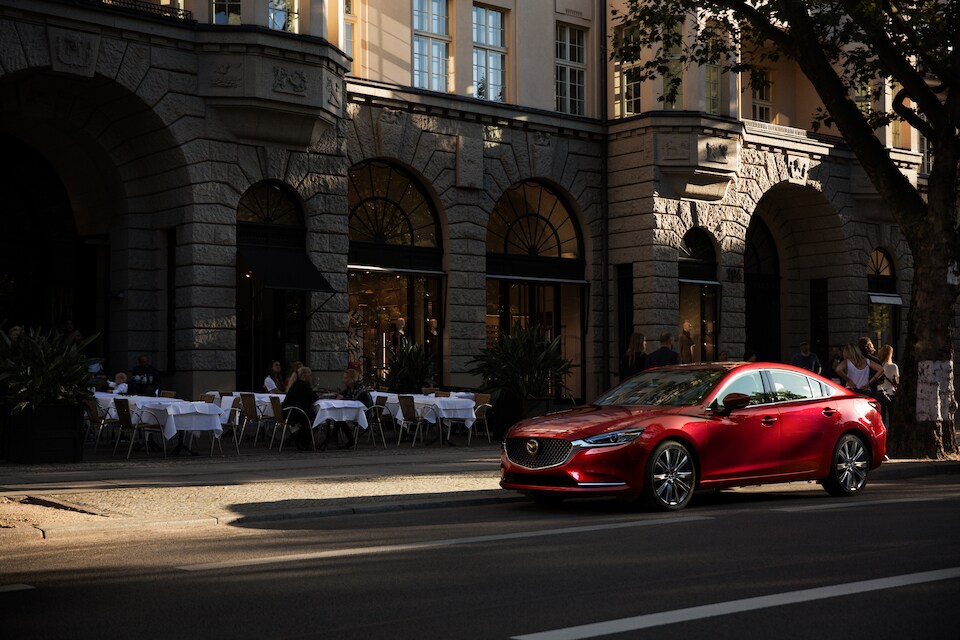 ​
Mazda is making strides to roll out Apple CarPlay and Android Auto integration, starting with the addition of feature compatibility to certain 2018 Mazda Mazda6 models this coming September. Other Mazda models are expected to follow suit, though we're still waiting on a more precise timeline for many of them. If you've been waiting for Mazda to join the ranks and offer this exciting smartphone integration system, the wait is nearly over for drivers in the Seattle area.
Which models are getting Apple CarPlay?
First up is the 2018 Mazda Mazda6 sedan. Starting in September, drivers will be able to retrofit their Mazda6 with Apple CarPlay and Android Auto, permitted that the trim level is anything higher than the base Sport trim. This update comes as a no-cost upgrade that your local Mazda dealer here in Edmonds can carry out for you.
Come November, certain Mazda6 models (Touring trim and higher) will come with Apple CarPlay and Android Auto preinstalled.
We also expect 2019 Mazda CX-9 models (Touring trim and higher) to offer Apple CarPlay and Android Auto.
We'll keep you updated as news of Apple CarPlay and Android Auto compatibility for other Mazda models surfaces. Stay tuned!
What is Apple CarPlay?
Not familiar with Apple CarPlay and Android Auto? These systems work to grant you easy access to your favorite smartphone apps by mirroring some of your phone's key features (such as calling, maps, music, and more) on your Mazda's infotainment touchscreen.
By placing your favorite features at your fingertips, you can enrich your driving experience and keep your focus on the road without ever having to touch your phone as you drive around Everett or Kirkland, WA.
To learn more about this exciting feature and its upcoming availability to Mazda drivers in the Lynnwood area, feel free to get in touch with us at our dealership serving Bothell.