100% Online Experience
Shop Our
Express Store
Instant Pricing - No Hassle - Build Your Deal Online
NEW MAZDA DEALERSHIP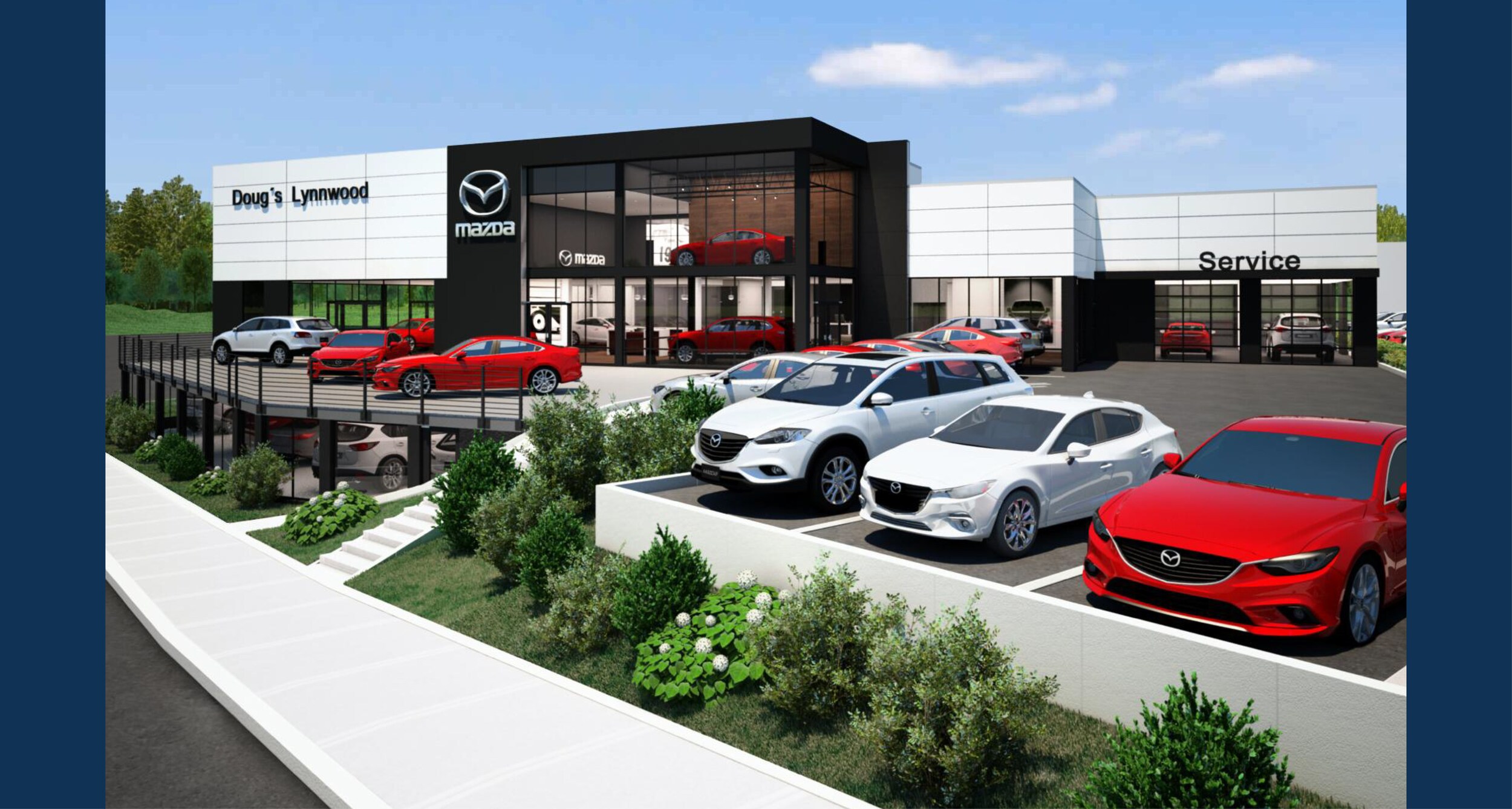 I know my budget.
Using the slider below, find the vehicle that fits your budget
Welcome to Doug's Lynnwood Mazda
Edmonds Mazda Dealer, Proudly Serving the Seattle, Bothell, Kirkland & Everett Areas
Buying a vehicle or getting your current vehicle serviced can be a big deal, so it's only sensible to go with a dealer you can trust, and when it comes to Mazda in the Puget Sound area, that name is Doug's Lynnwood Mazda. We've been serving the local communities since 1972. With more than 80 staff employed across our various departments, there's a wealth of expertise, professionalism, experience and knowledge delivering the kind of truly first-class customer experience other dealers can only aspire to.
It's certainly no exaggeration to say the new lineup of new 2018 and 2019 Mazda vehicles has never been stronger than it is right now, and you'll find a fantastic selection of the latest models in our new inventory. The lineup starts with the excellent Mazda3 compact that's available in both four-door sedan and five-door hatch versions, and then there's the world's favorite convertible in the MX-5 Miata. The latest Mazda6 is without a doubt one of the finest midsize sedans available in today's market, and the family of CX-3, CX-5 and CX-9 crossovers is as stylish as it gets. Get a detailed look at current models on these landing pages: 
If you're not sure which is vehicle is righ for you see how the new CX-3 and CX-5 compare. Not only do we list every new vehicle we have in stock for you to browse online, you'll also find an impressive selection of images of each. Looking for a Mazda with AWD? Explore this page to find out which vehicle include the i-Active All-Wheel Driver technology and learn how it works.
Pre-owned Vehicles, Convenient to Lynnwood & Redmond
If you think our new vehicle inventory is impressive, wait until you browse our used vehicle inventory online. As well as an impressive choice of Certified Pre-owned Mazda models, you'll also find a huge selection of used cars from the majority of major manufacturers. When you click on a listing that catches your interest you'll be presented with all the relevant details and specifications you need to know about that vehicle, but you'll also get more than enough high-quality images of both the interior and exterior of that exact vehicle to decide if you want to take things further. There's even a handy finance calculator to give you an idea of what it would work out at per month, depending on how long you finance it for and how much you plan to put down.
Mazda Parts & Service near Edmonds, Mountlake Terrace and Lynnwood
As a full-service Mazda dealer, Doug's Lynnwood Mazda offers the service and parts facilities you'd expect, and then some. As well as a friendly, highly trained team of advisors and certified technicians at your disposal, our service department has plenty to offer.
We offer the following services and amenities:
Loaner cars
Free Wi-Fi in the customer lounge
Coffee and tea service
Courtesy shuttle
Express checkout service for warranty, internal and credit card customers
Early bird 24-hour key drop box
For your convenience, you can even look up your particular Mazda model in the service section of our website to see what service is due, and to make an appointment to fit in with your busy schedule.
For those who prefer it and are capable of doing the required work themselves, our fully-stocked parts department can supply all the genuine Mazda parts you need to get the job done. Besides genuine Mazda parts, we also have an extensive inventory of parts to fit most foreign and domestic vehicles as well. Just fill out the parts form on our website with details of what you need and one of our technicians will get right back to you.
Mazda Financing in Edmonds, Lynnwood, Seattle & Everett Close
While you're always assured of a great deal on any new or used vehicle here at Doug's Lynnwood Mazda, we also have our dedicated auto finance experts to help make those already excellent deals even more affordable with a wide range of loan and lease products. And here at Doug's Lynnwood Credit Connection, we're proud of the fact we constantly strive for a 100% approval rating for our credit challenged clients.
When you've had a good look at our website, don't forget to get in touch with us by completing an online contact form, giving us a call, or dropping by in person to say hello.
New Mazda Dealership Serving:
Edmonds, WA
Seattle, WA
Kirkland, WA
Everett, WA
Lynnwood, WA
Mountlake Terrace, WA
Bothell, WA
Mill Creek, WA
Redmond, WA
Woodinville, WA
*Mazda reserves the right to inspect all dealership records during normal business hours and to disqualify any sales not made or reported in accordance with these program rules. Mazda also reserves the right to charge the dealer for any and all of Mazda's costs and employee expenses of auditing if Mazda's inspection reveals incorrect reporting or any failure by the dealers to follow these program rules. Mazda may decide any question of eligibility or any other matter relating to the interpretation, scope, or application of this program or any rule hereof, at its sole discretion, and such decision shall be final and binding upon all dealers. Mazda also reserves the right to cancel, amend or revoke the program at any time upon written notice.